Events
Animo and Martin Bills
The Great Barn, Hellens Manor, Herefordshire, HR8 2LY
Sunday 2nd August 2020 at 18:00 , £16
We are proud to be part of Hellens Manor Music programme for 2020.
Award-winning composer Martin Bills and Animo have teamed up to offer a concert that transcends musical boundaries and eras. Performing Martin's song cycle are the celebrated soprano and jazz singer Wendy Nieper, joined by well-known Edith Piaf interpreter Eve Loiseau and accompanied by Yanna Zissiadou. Animo will be performing their own 'soulful' repertoire and premiere new compositions written specifically for them. In this concert musical styles meld imperceptibly to allow the music to flow without boundaries.
There are three ways to buy your tickets:
Animo and Jemima Phillips
St Peter's Church Newnham
Saturday 9th May 2020 at 19:30 , Tickets £10 and £5 (concessions)
Animo are teaming up with ex Royal Harpist Jemima Phillips to raise funds for the community to purchase 'The George' in Newnham-on-Severn.
The concert is taking place at St Peter's Church in Newnham-on-Severn, May 9th 2020 at 7:30 p.m.
Read the full story
Support the campaign!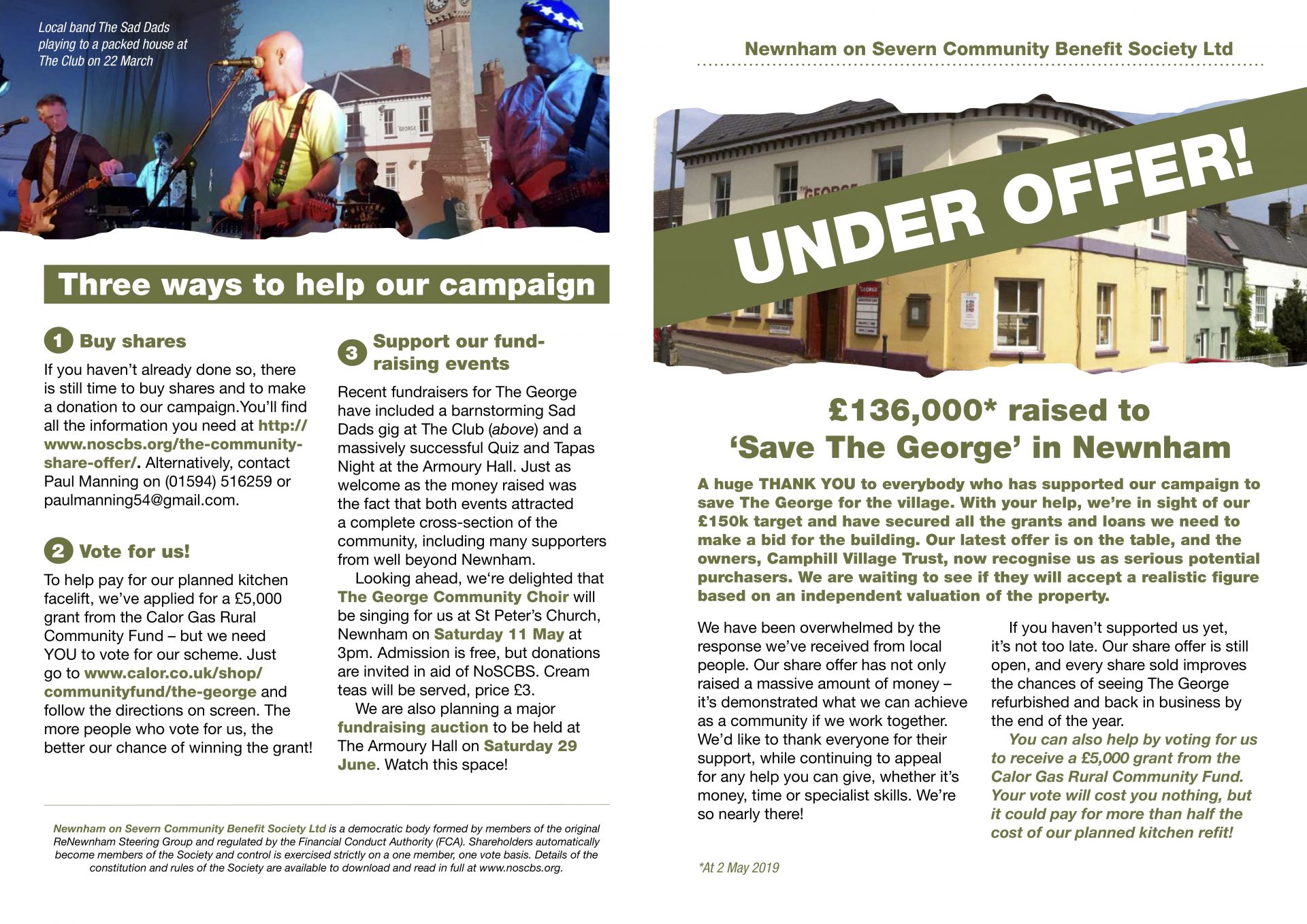 Animo part of TAKE 4 GALLERY's 1st year Birthday celebrations
LEDBURY 'Take 4 Gallery', 30 The Homend Ledbury, HR8 1BT
Saturday 4th April 2020 at Time TBC , By Invitation
We are absolutely delighted to be a part of TAKE 4 Gallery's 1st Birthday celebrations.
TAKE 4 Gallery owners Caroline Green and Winona Peddar, are celebrating their Gallery's first anniversary and we are very proud to have been asked to play a selection of the music we love.
The Gallery started out last year and it has been going from strength to strength. For more information visit TAKE 4 Gallery's website. Like Animo, Caroline and Winona believe in creating positive relationships with their wider Artistic community, something they have been doing for many years before.
We wish them a very happy Birthday!