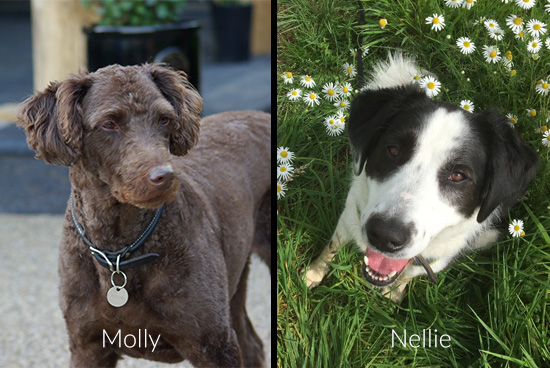 The first ever ANIMO residential rehearsals, which is another way of saying "practise like hell" for 4 days (and nights) in a cottage in Portishead with our two dogs:
Sarah and Nellie (collie)
Yanna and Molly (doodle)
The dogs will keep the beat, remind us that snoozing and walks by the sea are imperative.
We will bring our video cameras with us to record some of the hilarity and absurdity that usually takes place in rehearsals. We are so looking forward to this already!