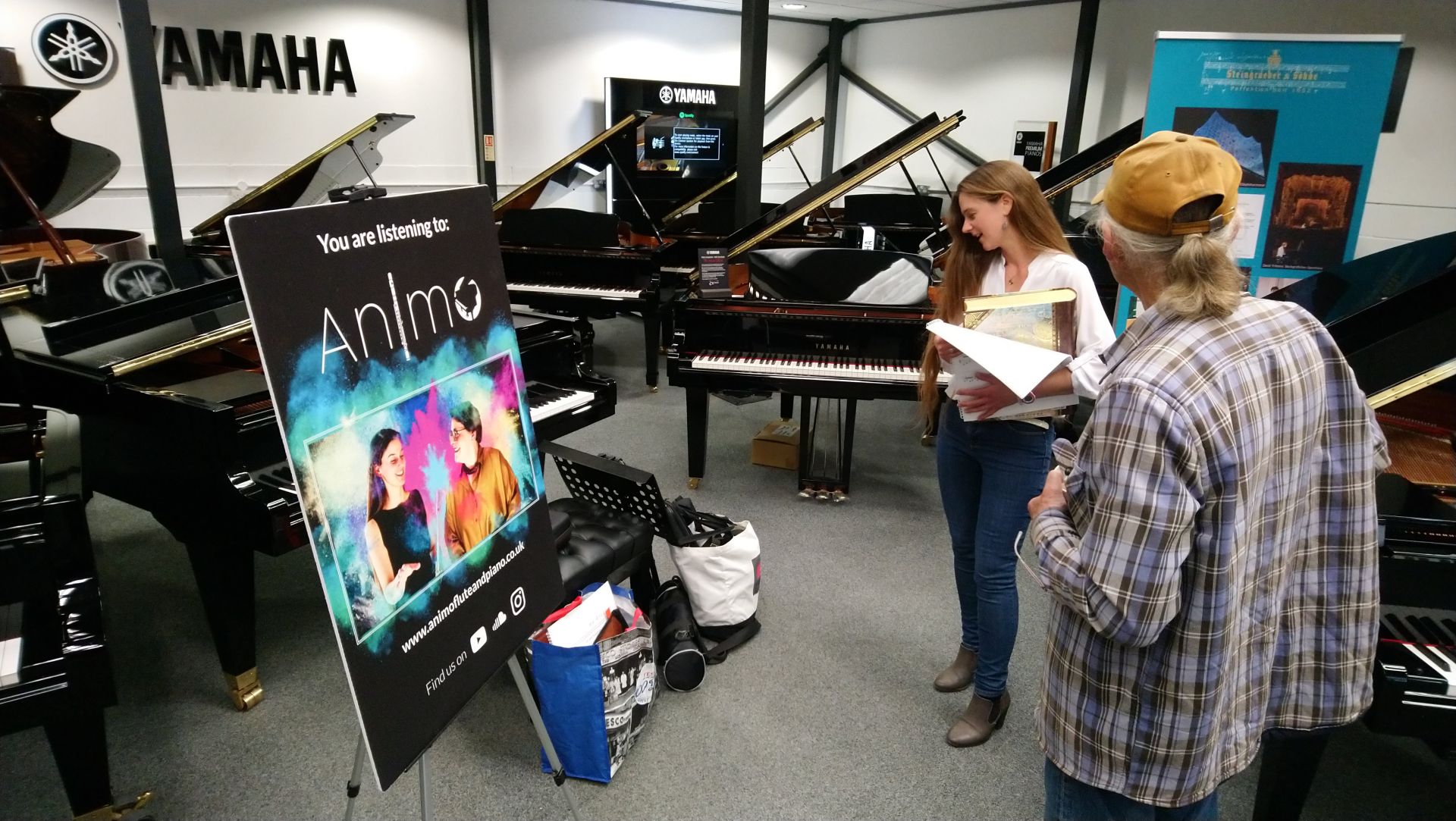 A fun day-trip to Swansea. It was the most beautiful day and the Brecon hills looked stunning. Sarah and I talked non-stop and dreamed about the future of Animo.
Dan Rusling from Coach House Pianos welcomed us and before long we had an audience of Coach House Pianos staff and passing customers so we carried on playing for 2.5 hours enjoying every minute of it! I don't know if it was the adrenaline of just the joy of playing without microphones hanging around us but it felt free, fun and totally right!
Playing without any expectation reminded us of the reason why we started Animo; it felt good to make music, take risks, make mistakes... a brilliant day and a fantastic start to our launch countdown.
Iteracy, our web designers and now firm media allies of Animo, have created some amazing promotional material and, more recently, our CD cover.
Our CD recording signals the beginning of our journey into bringing some beautiful music to life; we will evolve just as those pieces live through us and our audiences. Adam is currently mixing all our tracks and preparing new videos for social media and our launch media display. He will be also the producer for our entire launch event - no pressure...
One month to 'lift-off'! If you want to join us for the launch please write to us using our Contact page.
We can't wait to perform our programme at Gloucester Blackfriars!